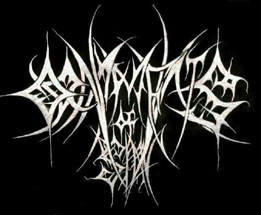 Ornaments Of Sin has been created in june 2001 by Svardath (Guitar, bass) and Wolfnacht (Lyrics & Vocals).
One song were recorded during the summer 2001 Anno Bastardi, with the help of Arnorth from band Helgrindr, as session drummer. The song « …de Cendres et d'Os Cramés… » is appearing on the compilation entitled "French Integrist Black Metal" with Elite bands like, Malesanctus, Griffar, Black Dementia, Kristallnacht, Seigneur Voland, Helgrindr & Blessed In Sin, ltd in a 300 handnumbered Cdr Version. This one were produced by Wolfnacht…

Ornaments Of Sin is now working on new material to record a Mcd…wich contains probably 3 new songs, the song from the compilation an perhaps a Burzum cover…called "War".
We are also working on another Cover for an Official Tribute Compilation to Graveland…the song is "Black Metal War" from the album Thousand Swords.

The band evolves in a raw & grim, fast Black Metal style…the lyrics are written in French for the first title and will be also written in English & German for the next ones…
Ornaments Of Sin spreads through his lyrics & music philosophical & misanthropic ideologies about Elitism & War…